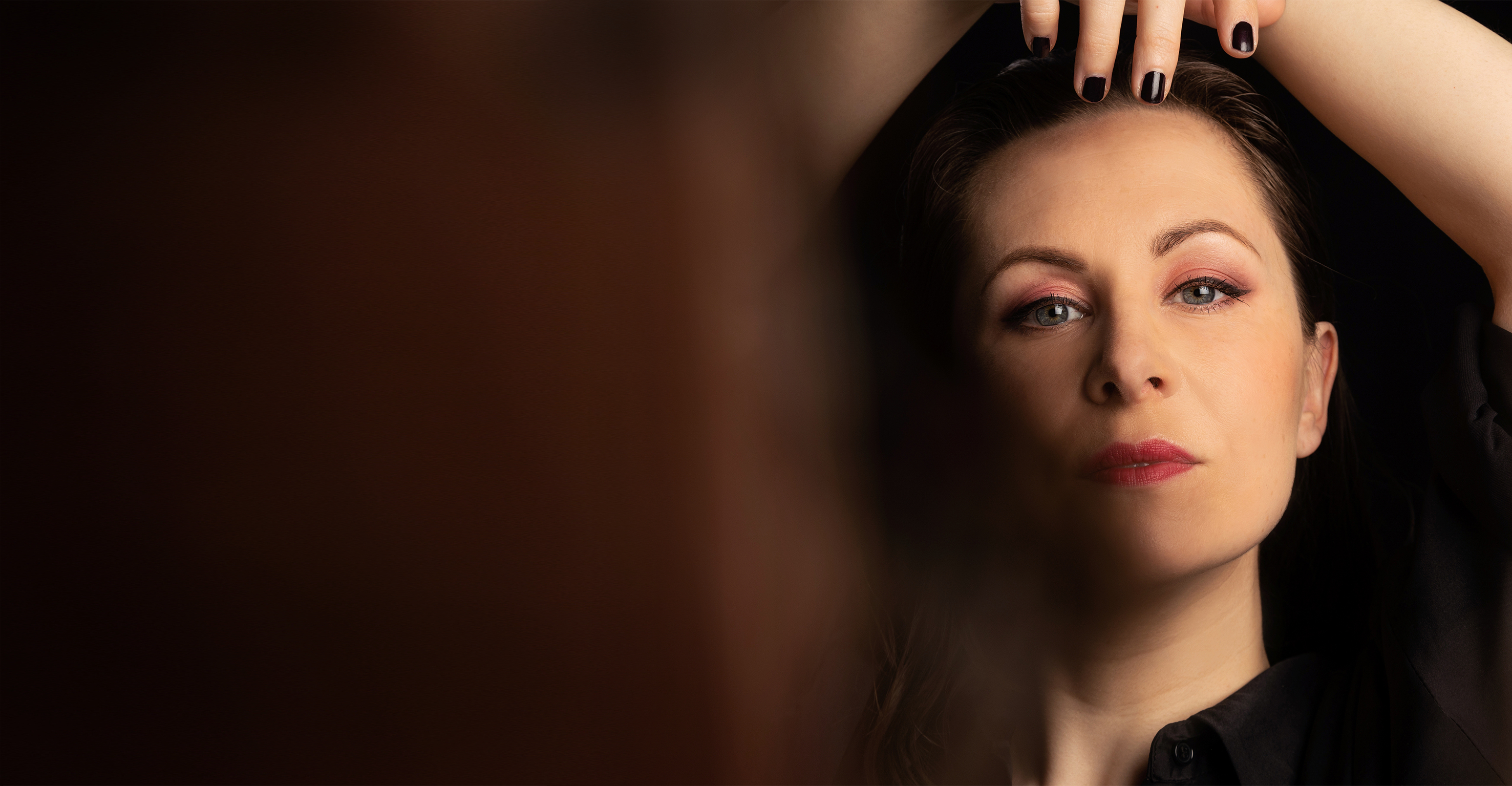 Anna Murtola, born 1983 in Oulu, Northern Finland, is the northernmost flamenco singer in the world. Considered as one of the pioneers of flamenco singing in Finland, the singer has found her own strong voice as an interpreter of this passionate Spanish tradition. In her artistic work she combines flamenco to her own Northern roots, creating a fascinating mix of genres, influences and soundscapes that draw a line from southern Europe all the way to the North.
In 2018 Murtola released her first solo album Fuego Por Dentro, which was the first album released in Finland by a flamenco singer. Her second album, La Tierra Blanca was released by the award-winning German record label Nordic Notes in the beginning of 2023. Having already sparked up highly positive reviews around the world, the album was also longlisted for the German Record Critic's Choice Award 2023 in the category of World Music.

Oulu, the birth town of Anna Murtola is a small Finnish city, only 240 km from the Polar Circle and located by the beachfront of Gulf of Bothnia. It was there (some 5000 km from Spain) that she found flamenco – through her mother who danced the Spanish dance style as a hobby in the 1990's. She herself started flamenco first as a dance hobby in 2000. She took her first steps towards flamenco singing when her dance teacher decided it would be important for the dancers to understand the music as well, and formed a flamenco singing club for the enthusiasts. Anna, who had always loved singing – yet had no education in it – discovered very quickly the fascinating world that is flamenco music and singing and from there on flamenco became a part of her life. Very quickly she started to perform in the local flamenco association's student shows. She took her first lessons from spanish flamenco singers (such as Miguel Poveda, Tamara Tañez) at workshops in Finnish flamenco festivals. Later on she would go on to study flamenco singing in Spain (Granada, Sevilla, Madrid) with such artists as David Sorroche, Esperanza Fernandéz, María Mezcle and Paco del Pozo. She herself started teaching flamenco singing in 2004.

In 2001 she and a group of other aspiring flamenco dancers and musicians of Oulu formed a band that they named Bajo Cero. Anna describes the years with Bajo Cero her actual music education; the group tirelessly rehearsed, performed, traveled the country and later on composed and wrote their own music. In 2012 Bajo Cero released their album "Óyela" which combined flamenco with pop and electronic influences and other genres in a mix that the band called "world fusion". The very much DIY type of collective working taught her a lot about musicianship and band management. In 2011 Anna also graduated as a culture producer from the Oulu University of Applied Sciences.

Anna grew into the role of a flamenco singer and performer very much by practice. During the first 15 years of her career she sang in different groups and projects mainly in Oulu (Bajo Cero, La Pandilla, Los Mullet Janitors latin music group) and also worked a lot with accompanying flamenco dancers. It wasn't until 2015 that she went on to study music academically.

It was then that she was accepted in the Master's programme in world music between the acclaimed Sibelius Academy in Helsinki and The Royal Academy of Music in Aarhus, Denmark. She left her hometown, her day job as a cultural producer, her marriage and the safety of an economically secure life to pursue her career as a professional flamenco singer and launched her solo project Anna Murtola – Flamenco Singer. In 2017 she graduated as Nordic Master of Global Music and the same year she started to work on her debut album.
Currently Murtola is living in Helsinki, the capital of Finland and working as a freelance musician.